Ving helps Mrs. Holter connect her classroom with parents, causing a semester with zero U's.
With almost 30 years of teaching experience, Liz Holter, 6th grade English teacher at Boardman Local Schools, had her lesson plans ready and everything in place… but something was missing. Two of the hardest challenges that Mrs. Holter faces are struggling with kids who are not working to their full potential and kids who are not getting the support they need from home — Ving was the solution she needed to solve this parent communication problem.
"If parents are well informed, they can help their child," said Holter.
Parent, Dr. Kelly Nigro, couldn't agree more. She believes that Ving has truly allowed her to stay connected to her child's education.
Deciding how much freedom a parent should give their child can be complicated; however, we know that research shows children who have parents that are involved in their education outperform those who do not. With tools like progress book, parents can keep track of grades and how they are doing overall, but the day to day activities can be a mystery.
Nigro says that Ving has helped spark conversation at home.
"I really appreciate Ving; it gives me a starting point to ask my son questions about what is going on in the classroom. It adds so much to our family conversations to be able to ask about specifics. And sometimes it prompts him to ask me something. As a parent I truly value education and I want him to value his education so it is nice to be able to talk about it."
And on top of all that Ving is easy to use!
"It is really nice that it comes through email because then we can email the teacher back if we have a question about something. You just click on the link, the box opens, and then you know what's going on."
Holter could not be more excited to hear how much impact her simple Vings are making on her classroom and her students' home lives.
She typically teaches between 70 - 90 students each year. Ving has not only helped her to communicate better with their parents, but Holter says, "Ving has made me want to communicate more and I think that I am a more effective communicator, as a result of Ving."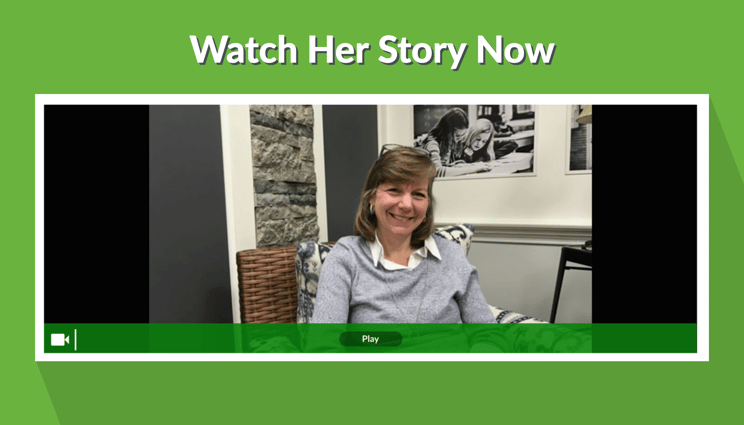 But how does she do it?
Holter composes her Vings on the weekend — it is a part of her planning period. She creates a Ving that contains the information parents need to know: what they did in the previous week, what they are going to be doing this week, and what is due. And added bonus that Holter enjoys giving in each of her Vings is a suggested book to read — which was born from her first use of Ving.
To get started at the beginning of the year, Holter included a tour of her classroom, syllabus information, and a reading list.
"I was pleasantly surprised how many parents opened the reading list. Parents really want to know what books to recommend for their kids. And that is what made me a believer. I would have never known if I had not sent the information through Ving."
On top of finding out how successful suggesting books has been, her classroom achievement has skyrocketed.
"I have not given any U's (unsatisfactory) this year. That is a first that I have had no students failing. I really have to believe that it is because more students and parents are involved in their education."

"I have a greater percentage of students completing their homework assignments."

"We have a weekly reading card that everyone hates. They have to read for two hours a week. I had so many students not turning them in last year or not completing it. I have far fewer students not turning them in this year."
Are you a believer yet? Holter says that although she has not done any formal research study, she knows in her heart that she has attained greater student achievement with Ving.
"I think it is helping me to be a better communicator. I try to really think about what I want the parents to know. And as a parent, what would be valuable to me to hear from my child's teacher."
And on top of that, she says the tool and Ving Success team are second to none. "With a support and success team like Ving there was no lag in getting started. Their team has been there to help be through technical issues and best practices. I couldn't ask for better support."
Holter has a personal goal to get 100% open rate, and she will continue to strive for a perfect open rate. And we (the Ving Success team) are ready to help her and other teachers just like you accomplish the same thing.