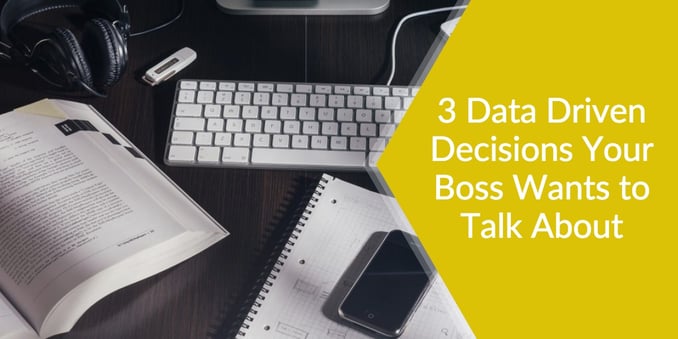 Why HR Needs Actionable Insights to Retain and Engage Your Workforce
"How can we reduce turnover rates and increase employee retention?"
"What are we doing that has resulted in higher or lower levels of employee engagement?
"How successful are we with our employee training programs?"
From global brands to small businesses, an organization cannot survive if its best performers quit. As human resource (HR) professionals, we all know that high employee turnover costs us time, productivity, and importantly – money. And in today's customer centric environment where our customer's experiences are shared 24/7 through social and mobile channels, all organizations, no matter size, industry and location, need to retain those "rockstar" employees who can change the customer experience to build brand loyalty.
However, this is not as simple as it may seem. As many of us have experienced, we are facing a changing workforce – one unlike just a few years and even decades ago. Most notably, the older work force is quickly nearing retirement age, and with that, they will be taking with them valuable institutional knowledge. Additionally, millennials are fast becoming the largest generation in the U.S. workforce, but this generation brings with them a new set of expectations and needs. In fact, according to the Millennial Majority Workforce Study, 53% of hiring managers said it is difficult to find and retain millennials, and 58% of millennials expect to leave their jobs in 3 years or less!
Today, we need to deliver HR decisions based on relevant data-driven insights so that our bosses and us, the HR professional, can make better business decisions. And for those businesses that do not, they will continue to lose out on real opportunities for employee retention and growth.
With solutions like Ving, you can close your digital communications gap to drive performance and employee engagement. Only by gaining real-time information on your workforce can you start making the right business decisions to retain the right employees. And, you are better positioned to answer and provide those 3 data driven decisions your boss wants to talk about:
How to reduce turnover and improve retention
HR data can provide insights to those leading indicators resulting in high turnover and why certain employees are leaving. For example, what groups of employees are at risk of leaving, and are these employees in certain positions, locations and under specific supervisors?
How to improve employee engagement
Happy employees are productive employees – and these employees are more likely to stay with your organization. With real-time analytics, you can resolve issues before they become a problem with certain employees. Discover how they feel about leadership performance, work recognition, input on decision making, and satisfaction with compensation.
How to improve responsiveness to employee training programs
The most successful organizations invest in their employees, and this includes development and training, which results in increased productivity and improved business outcomes. But what is the impact of specific training programs? What are you currently doing or have done in the past that employees have responded to? Only these insights can help HR determine training priorities and the action needed to improve employee participation.
Now is the time to transform the HR function with data-driven insights to answer important workforce questions and drive strategic business decisions.