Considering email functionality has been around longer than internet browsers, most of us are capable of sending and receiving emails with little or no difficulty. It's likely that you only really use email because you have to (online purchases, work communications, and the occasional product registration), but email can be a convenient communication method for anyone with a computer and/or mobile device.
Get better acquainted with your email communication and what it can do for you.
Here at Ving, we use G Suite, which is basically Google Apps for business. That means our email, online storage, documents, and messaging are all connected to all of our employees and we can share things quickly and effectively.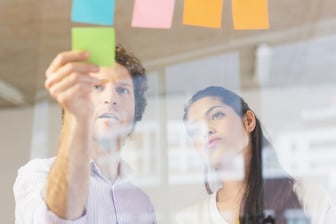 One great habit that we've gotten into is sending little updates, reminders, and positive messages to our team on a regular basis—be that a short video, voice recording, or just some text. It's super easy to keep connected to the entire team using our email contacts and groups.
You don't have to have the latest and greatest of email services to do this, and you don't even need to be particularly tech savvy. All you need to do is set a small goal of communicating every so often. You can even put it on your calendar (e.g. "Monday, 8:30 a.m.: send encouraging email with this week's goals").
For those who are curious we use Ving!, Hubspot, and Gsuit to take our communication to the next level. Whether it is safety training, a CEO leadership message, or a simple video message, we get it done with these tools.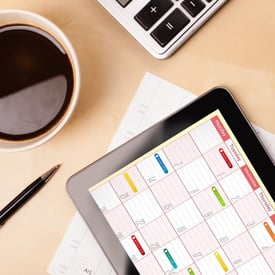 You can make your email communication as formal or informal as you want, and you can use any amount of creativity that you're comfortable with. Try taking turns: set a schedule for leadership communication and send a weekly or monthly email/Ving to your employees/managers.
Whether you want to tell everyone they're doing a great job, give a quick shout-out to a hard-working employee, remind the team of upcoming deadlines, or start a fun contest; email is an easy way to send out all of these messages.
Some tools, like Ving, allow you to create digital packets of content that are delivered to a contacts email. Ving even allows users to track opens and view progress in addition to the customizable layout and multimedia content options. Ving makes sending those video updates and personal shout outs super simple. Use these kinds of tools to take your email to the next level.
These tips will help your team become closer and more connected, and it will create a more welcoming open communication line so more employees feel more engaged at work. Any good team leader knows that communication is key, and we want to make sure you're doing so effectively within your organization and making the most of your email communication.
For some great advice you can use in your email strategies today, download our free ebook, 10 Ways to Power Up Your Email For Business Communication. No matter how you already use your email, you can always improve upon your practices and create a better communication system that works well in your workplace.