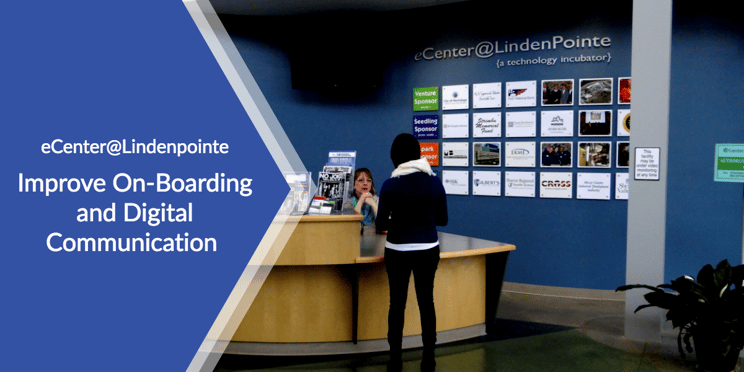 The eCenter@Lindenpointe is a small business incubator in Hermitage, PA, offering entrepreneurs a supportive environment, including infrastructure, education, training, mentorship, and a network of service providers, to help them build their ideas into successful businesses. Since its inception in 2010, the eCenter has coached and mentored 36 companies.
As new companies join the eCenter@Lindenpointe, the incubator often has an influx of directors join its board. As part of the director on-boarding process, the eCenter has a repository of numerous documents with important information that must be shared with each director right away. They found that sending emails with several large attachments was cumbersome and caused contacts to feel overwhelmed, according to Ketaki Desai, executive director at eCenter@Lindenointe.
Desai explained that the use of cloud storage systems for sharing and accessing files was also problematic, because people often didn't get files or notifications at the right email address, or they received too many emails and didn't know where to look for specific information or documents they needed to access.
Ving changed all of this — and more. Not only did it enable better digital communications and simplify Desai's ability to share documents, but she also gained the ability to track who accessed and viewed the information and who didn't, as well as the ability to include surveys to get feedback from board members.
She can now use a standard on-boarding template with Ving to send to new directors when they join eCenter, and include a survey question to find out what information needs they might still have, how they prefer to be contacted, what strengths they bring to the board, etc.
The benefits of using Ving extend to board members as well, as they prefer to receive one Ving with multiple links to different assets rather than a barrage of emails they can't keep track of.
Benefits:
Vings containing multiple documents is simpler for Desai to send, and easier for directors to read and digest

Ability to view and find documents has become much easier as everything is accessible through one platform

Ability to track responsiveness shows a steady increase in

engagement

In the future the eCenter plans to use Ving to make on-boarding of companies within the eCenter much more efficient