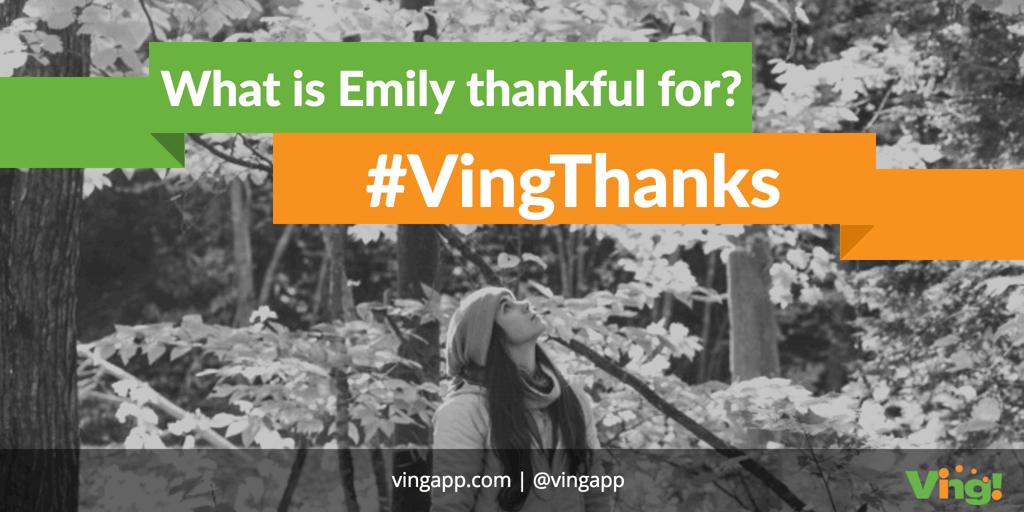 To kick off November in the right fashion our team would like to highlight a few things that we are thankful for. Today we are highlighting our very own Emily Diorio. Emily works hands on with our customers, helping them to achieve their goals. She also writes content, check out her latest blog "12 Fun Activities For Office Engagement To Fit Every Personality".
What is Emily thankful for?
1. I am thankful for my family and friends, I know they are always there for me and unconditional love is really something to be thankful for!
2. I am thankful for the opportunity to be part of such a great team here at Ving! The company culture is so fun and we always have great experiences.
3. I am thankful for my wonderful puppy, Nettie. She brings so much joy to me and everyone she meets.
4. I am thankful for all of the blessings in my life. The little things are really some of the greatest things in life...rainbows after a storm, pennies heads-up on the sidewalk for good luck, a kind stranger holding the door for you. It's all of those little fuzzy things.
5. Finally I am thankful for our amazing customers at Ving!!
Ving is an amazing tool that once a user signs up they start reaping the benefits. Click here to sign up for your FREE Ving account today. For every new account sign up we get we will donate 1 canned food to a local charity.