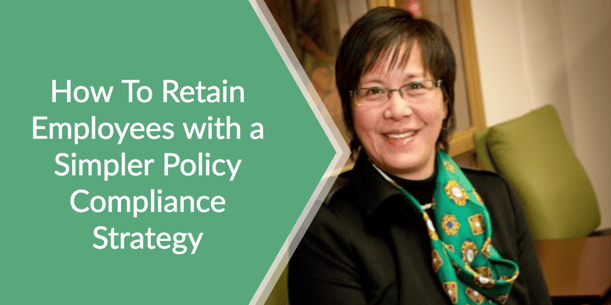 Often the beginning of the year comes around and paperwork and documents are being updated, new training material is passed around and your employees are just trying to get back in the groove from the holiday break. You need a better solution. Today we sat down with our very own COO of Ving, Stephanie Hunter to get her perspective and advice on how to retain your employees with a few simple changes to your policy strategy.
Keep Policies Updated
Don't wait till the new year to update all your policies. Hunter says, "policies need to updated and you need to make sure that your team members always have the most recent versions available to them." By keeping your policies updated throughout the year your employees will not feel overwhelmed by the onslaught of new policies and documents.
Go Digital
Even at a small company like Ving, Hunter says the employee handbook is close to 50 pages. Storing the handbook online not only saves the company money, it also allows for easier access for everyone. In a digital platform the employee handbook can easily be viewed on any device and in any location.
Easy Compliance
Your policies, training material, and handbooks need to be in a digital format that you can track (easily) for compliance. The headache of tracking people down and matching up schedules can be impossible. Hunter says, "I need to meet with team members, but our schedules aren't always in sync." Many HR professionals run into the same problem. Use a tool that allows you to share documents and videos with a survey so you can know who has signed off on what, on their own time.
With these tips on how to retain employees with a simplified compliance strategy you are sure to encourage company transparency, encourage a constant flow of information sharing, and have some extra time to organize that catch all drawer in your desk! For more great tips visit vingapp.com.