"Kind words can be short and easy to speak, but their echoes are truly endless." - Mother Teresa.
Sharing a kind word with co-workers can be so beneficial. Mother Teresa isn't too far off in saying their echoes are truly endless. Employees that are happy in the office are 12% more productive than those who are not (source).
So we took to the internet to find fun ways that you can share small bits of happiness with the employees in your office. Remember, a little kind work echoes.
How To Say Thanks
Has someone gone above and beyond this month? Is there someone who comes to mind who is always giving 110%? Here are some great (and cheesy) treats you can share with them to say thanks.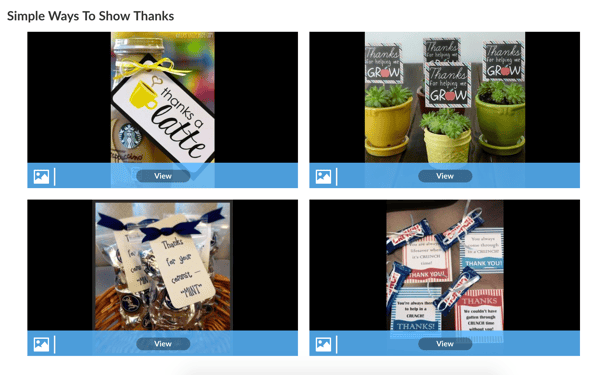 How To Show Appreciation
There are a million reasons why you should tell your employees you appreciate them. "28% of Millennials say feeling appreciated contributes to their loyalty."(source) Here are a few ways that you can easily show your employees that you appreciate all their hard work — and you won't break the bank.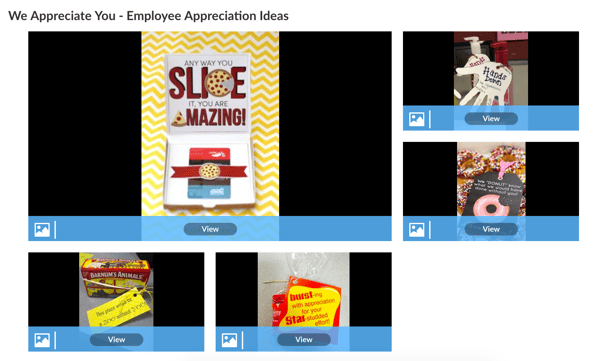 An Added Bonus
As an added bonus we are giving you more occasions when you can shine a little more positive light on your employees.
Friday can be a hard day to keep your focus. Surprise your office with some delicious oranges to boost the energy in your office.
Another great time to share some positive feedback is after a series of tasks have been completed. Check out this great way to tell your employees that they are doing a great job.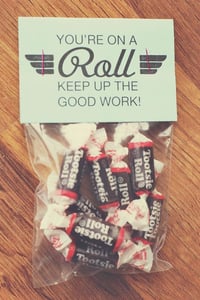 If you enjoyed these employee engagement ideas you are sure to enjoy this eBook. Take a moment and check it out. We want to know what you think. And remember a happy employee is a healthy productive employee!