If you're a frequent reader of our blog, you know how much we love talking about classroom technology. Today we're encouraging you to use some of the easiest and most convenient resources out there: Google Apps. This encompasses many different kinds of resources that Google has to offer, including email, storage, documents, spreadsheets, calls, calendars, and much more.
By incorporating various kinds of technology in your classroom, you can save time for yourself and your students, and you can create a better communication system between students, teachers, and parents. Effective communication is a key component of an engaged and successful class.
If you're not using Google Apps in your classroom today, just read through these 8 benefits of Google Apps in the classroom, pick one of them, and give it a try. If you like it, branch out and try some more of them. Don't be afraid to ask your students what they think of them, too—chances are they already know how to use some of them!
No More Lost/Forgotten Assignments
By using Google Drive for all writing assignments, students will no longer forget their homework at home or worry about not saving things properly—it's all in the cloud!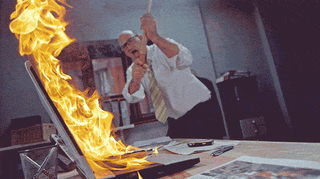 Google Docs automatically saves the content practically every time changes are made to a document, so even if your computer bursts into flames, all of your hard work is safe and sound in a digital storage facility.
Collaboration Is A Breeze
There are many ways of collaborating in Google Apps, so no matter what the assignment is, Google can help. By using Drive and Docs, students can work on the same papers together at any time. With features like comments and suggestions, it's amazing how we ever accomplished anything good by writing our own sections at home and putting them together in class.
Another great way for students to collaborate with one another is with Hangouts. Video conferencing is a really convenient way to hold a quick (or long) meeting from the comfort of home or even on the go! Group work can be an important learning strategy, and we want to make it as easy as possible to get students focused on the assignment instead of issues with communicating.
Class Calendars Can Be Shared
As the teacher, you can decide how much information you want on the calendar. You can share anything from the homework assignments to planned in-class activities to test information. With a Google Calendar, students can sign in and check the class information from anywhere—no more stress about forgetting to write down the homework assignment! You can even include parents in the calendar so they can see what their kids are working on or even schedule conferences!
Parent-Teacher Communication Is So Easy
Speaking of conferences, Hangouts is perfect for busy parents. They can send a quick message to you to schedule a video conference, and you can meet with them (online, of course!) whenever it's convenient for both of you. Alternatively, you can keep a Google Calendar for parents to schedule their conferences that way—there are tons of possibilities. Keeping parents informed is an important step to student success, and these are some really easy ways to do that.
Parents Can Help Students From Anywhere
Not all parents are available at the best times to help with homework or to proofread a paper. With Google Apps, students can share their homework online with their working parents, long distance grandparents, or even their teacher for some helpful feedback when they need some help from home.
My mom used to take my school papers to work with her at night so she could read them over when she had a break. If I'd been using Google Apps at the time, she could've read my assignments any time; not just when I could spare them overnight. It's been quite some time since I've had to write an assignment by hand, though, so I've been a fan of Google Docs for years now.
Everyone Is Familiar With Google
Okay, maybe not everyone, but pretty much everyone has used something made by Google. I can't even describe how huge Google is—they either own or make a ton of the online resources that we use. Who hasn't used Google Search, Images, Maps, or YouTube? They make their products for everyone to use, so they're both simple to use and vastly compatible with everyone's technology. It just makes sense to use something that everyone can understand.
Google Apps Are Compatible With Almost Everything
I just mentioned that Google Apps are vastly compatible with everyone's technology. This means that, no matter what kind of computer, tablet, or smartphone you're using, you're probably not going to have any trouble accessing Google Apps. When you have a classroom of 25 students, this is really important. As long as your students have access to an internet capable device, they should be able to use these services just as well as anyone else.
The Price Is Amazing
Arguably the best part about Google Apps? It's all free! You don't need to pay for Gmail, Drive, Docs, Hangouts—any of these! Funding is probably the biggest obstacle many teachers face when it comes to implementing new technology in the classroom. Luckily, you don't need to have any funding to give your class a little technological update with these tips!
Comment below if you know of more benefits of Google Apps in the classroom! We're always looking to give out great advice to teachers everywhere, so we'd love to hear your personal experience as a teacher.
Want some more great advice on classroom technology? Check out our free ebook below!