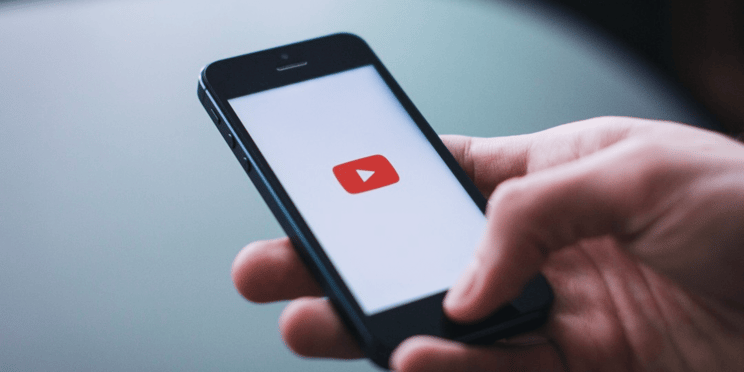 If you aren't leveraging the power of video in your marketing efforts stop what you're doing and create or share one right now.
Videos can help you boost sales engagement in many areas of contact with customers and prospects. Including a video in an email may result in a 200-300% increase in click-through rates, according to HubSpot. On a broader scale, video is the most popular content on social media today and has a huge impact on how we share information.
Video is taking over the world...sort of
Today, one third of all online activity is spent watching videos. Just scrolling through my Facebook feed for only 60 seconds I saw 27 videos — translating into about a video every 2 seconds! When communicating with customers, you want to have the most effective content available for a number of sales use cases; what better way to do that than with videos? Making yourself visible to customers in a visual world is vital to boost sales.
Sales Use Cases
Sales pitch: draw attention to your product information and proposals with an engaging video
Company overview: with national to global reach, let your prospects learn more about your company with a company video
Introduction to the product or service: these may be overviews or product explainer/demonstration videos
Client Testimonials: there's no better way to sell than by having your customers talk about the value of your product or service
In a sea of video, stand out
Have you ever come across a video online that you have muted, but the little sound bar bouncing in the corner catches your eye so you click to hear the audio? That's the sweet spot of sales engagement! Particularly when creating sales pitch videos, you want to make sure your video grabs the audience's attention, pulling them into the funnel. Increase engagement with social media through testimonial videos, webinars, and even product explainer videos. Keep in mind that while there isn't a one-size-fits-all length for videos, it's usually best to keep most videos under 5 minutes to make the information easily digestible for your audience, unless warranted.
Deliver your message to the masses
Now that you know all about why you should use video to boost sales engagement, it's time to figure out how to share your engaging videos with prospects and customers. You can and should utilize social media accounts for large scale communication, but at the one-on-one level — when you need to know a little more about what's working instead of guessing — you should use Ving digital packets. Ving is an engaging, trackable packet full of your information with real time notifications and a dashboard that uncovers your most qualified leads. It allows you to stay in the know on how connected you are with your prospects and customers — enabling you to stay on schedule toward reaching your sales goals. Plus, Ving trackable digital packets are easy to create with colorful layouts to grab anyone's attention.
Create Ving templates that include your sales videos that work great for cold calling, product demonstrations, and proposal deliveries. Then share them to be personalized by sales reps for prospects allowing you to deliver your information with maximum impact. Try it today to boost your sales engagement!