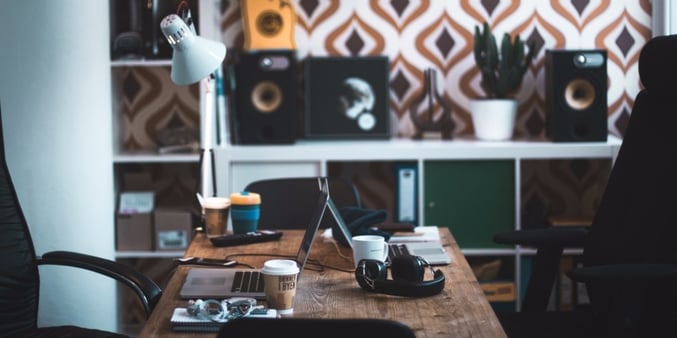 We've all been there before – spending money to post job ads on multiple boards and hiring recruiters to find that great candidate. And more often than not, our efforts are met with less than stellar results, like little traction and attracting the "wrong" people.
In today's always-on, always-connected world, technology has changed how we communicate and engage at home and work, and when it comes to improving employee recruitment, we need to as well. The reality is that the traditional way of doing business no longer works – applicants do not want to fill out multiple forms with 35-plus fields, and those great candidates you're missing out on do not want to upload a resume and then re-type in all their information.
It's time to rethink employee recruitment. We need to not only remove the complex application features that companies simply do not need, but also, and more importantly, we must start thinking about "job ads" instead of a "job description." And in order to get there, here are 3 key tips to improve your employee recruitment:
1 - Know what a job ad is and how it is different from a job description
Simply put, job descriptions focus on skills, qualifications and job duties, and when you focus on the description, you are more likely to attract applicants who are process driven and less engaged.
On the other hand, job ads are a sales and marketing tool that enable you to recruit great candidates. As we have seen here at Betterteam, people apply to jobs because they want to work with a certain type of company or culture. Unlike a job description, job ads sell this and evoke an emotional response from applicants. In fact, it's similar to selling a car through an advertisement, where people say "I want that." Similarly, an applicant responds to a well-written job ad, saying to him or herself, "I want that job"
2 - Write a job ad to attract great candidates
In order to write a great job ad to attract great candidates, start by talking about who is on the team. You can do this by introducing the individual members and discussing how everyone works together. Other essential information includes an overview of the company and role, and most importantly, do not forget to provide the About You section. Here, instead of talking about skills and requirements, you can share what is unique about your company and why people like working there, such as the benefits of working in a family oriented business, colleagues who are sports enthusiasts, and list of unique attributes of the job location.
3 - Be creative with your headlines
You need to be creative if you want to get your job ad noticed. What makes your job interesting? What is your ideal candidate looking for?
For example, one of our customers was an auto body shop looking for a manager. Their original headline simply read "Body Shop Manager (Kalispell, Montana)." When re-writing the job ad, we delved deeper to discover what was truly interesting about this job and what would appeal to potential job candidates. In the process, we found that this particular customer had several unique attributes for this job, such as location – the company is located in Kalispell, which is in the Rocky Mountains and provides many outdoor recreation opportunities. Additionally, the customer is a family owned business, which appeals to those candidates who do not want to work for a corporate operation, and it's precisely those candidates who proved to be a better cultural fit.
Knowing this, we wrote the new job title so that it read, "Auto Body Shop Manager – get paid to relocate to an outdoors paradise at a family-owned business." And with this new title, the customer was able to attract more candidates and find the right person.
Here at Betterteam, what we do is manage your entire recruitment process so that you can find the "right" employee. And with the right engagement tools, you too can improve employee recruitment and find that great candidate.