With an improved training program, Nicole is able to focus on recruiting and growing their volunteer base as well as providing the best experience for all partners.
About Junior Achievement Mahoning Valley
We are part of the nation's largest organization dedicated to giving young people the knowledge and skills they need to own their economic success, plan for their futures, and make smart academic and economic choices. Junior Achievement's programs— are in the core content areas of work readiness, entrepreneurship and financial literacy—ignite the spark in young people to experience and realize the opportunities and realities of work and life in the 21st century.
Local Junior Achievement of Mahoning Valley reached 13,053 students in 608 classrooms during the 2016-2017 school year. Over 479 individuals volunteered their time in the classroom. These passionate volunteers, investors, educators, and local leaders are individuals who care enough to make a difference in a child's life through the enrichment with the JA experience. For many children, experiencing JA is seeing an activity and visualizing a future where their dreams can become reality.(source)

Their Challenges
One-on-one training sessions were too time consuming for both volunteers and the program manager.

Out of town volunteers made in-person training nearly impossible.

Maximizing and keeping JA Board Members engaged to ensure active contribution and involvement.
Their Solution
Junior Achievement of Mahoning Valley was on a mission to improve their volunteer training and board member communication when they found their solution. One of their board members introduced them to Ving, a powerful tech tool to be used for monitoring communication and volunteer training, and they wanted to learn more.
Improved Training Process & Board Communication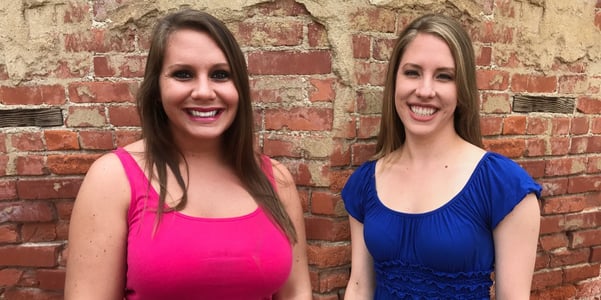 With such a powerful tool, it was easy for Marcy Angelo, Program and Special Events Coordinator, and Nicole Fond, Program Manager, to see a variety of uses for Ving.
Nicole Fond uses Ving to communicate training videos with her volunteers. New volunteers have several programs and training pieces they need to work through. These training sessions used to require a sit down meeting. Now, she can accomplish the same training without ever leaving her desk.
"I have been able to send out the videos for training, and I do not have to spend the time scheduling one-on-one training sessions. It has definitely made me more productive." - Nicole
Just like Nicole not leaving her desk, the volunteers can do the training wherever they are comfortable and have access to wifi. These training packets include a short informative video, other supporting documents, etc.
Nicole, in real time, can tell which of her volunteers have started training, finished training, or maybe never got started at all. She is then able to follow-up and assist as needed. Additionally, with the time saved, she is able to focus on recruiting and growing their volunteer base as well as providing the best experience for all partners.
Marcy Angelo has found success in using Ving for board communication. If you have ever been on a board of directors for a nonprofit, you know there can be so much to communicate, and you are always trying to do it in the littlest amount of time — because time is precious.
Ving allows Marcy to better use her board members' time. Having the right materials on hand and ready to use can be a challenge and printing multiple documents can get costly.
"The move to use Ving before and during meetings has helped eliminate printing so many papers. There can be 10 - 12 documents that we touch during one meeting." - Marcy
Now, Marcy can spend more time during her meetings on questions and covering topics of concern instead of reading and covering material that can be consumed ahead of time and that previously was clogging up the meetings.
Marcy tells others that there is no other tool out there that really dives into the analytics the way that Ving does. For JA, it is important to know more than just the opens and views, they need to know which parts of the Ving (i.e. the JA content in the Ving) people interacted with.
"One of the best things is the analytics. There is nothing else we have ever come across where we can see actually who has interacting with what inside of the Ving." - Marcy
With the right tool and the right analytics, Marcy & Nicole were able to take Junior Achievement of Mahoning Valley to the next level and focus more on volunteer relationships, improved board communications and so much more.
Do you want to improve your training and board communication? Do you want to get more time back in your day? It is time you contact a Ving sales executive today.