FOR IMMEDIATE RELEASE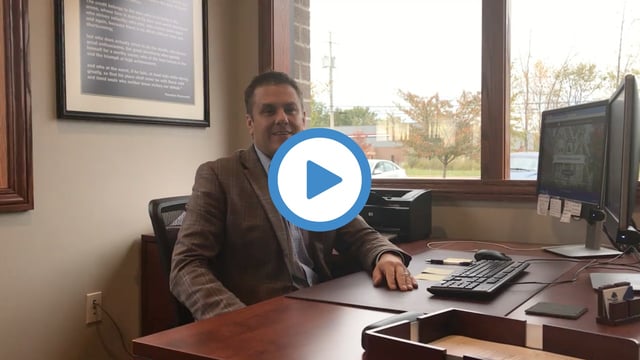 The list of challenges that face companies who build homes is long and tiresome, but with determination and innovation it is clearly possible to double the size of your business and be recognized by your customers as the premier builder of choice in your market.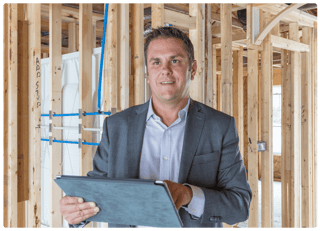 George Davis, ProBuilt Homes business owner, is a perfect example. With growth comes new challenges — George knew he would have to overcome these challenges as his business grew. The questions was how to drive profits and scale what he knew to be his key to success, personalized communication.
"As my business has grown it has become harder and harder for me to get face to face time with everyone (prospects, customers, our team, trades, and subcontractors). There are just not enough hours in the day." George went on to say, "with all the innovation in technology today, I was sure the answer was out there, I just hadn't come across it yet, something that could help me maintain the connection to the people that drive the success of my business."
Through a mentor of his, George discovered Ving!
When we asked George about Ving he said, "It's simple, I leverage the pre made content on safety training to connect with my employees and trades, then because its is so easy to use I create my own content to connect with prospects and customers." The Ving system is a training and compliance monitoring platform that makes it extremely easy and efficient for homebuilders to track, monitor, and record compliance and gauge employee engagement in regards to safety, policy, and training. Ultimately Ving enables the company to quickly identify employees who are not compliant and step in with proactive actions avoiding financial loss and/or injury.
"Very soon after starting to use Ving one of my salesmen was in the office with a customer and he went to introduce me to him and the gentleman stood right up and said 'Oh I feel like I know you already. I've seen four of your videos.' That was pretty cool. That was the light bulb moment telling me we did the right thing," said George.
For George, and all business owners, personalized outreach to customers and employees are crucial but it is about optimizing time without losing quality. As your business grows you try to keep your communication personal and engaging with everyone inside your office and out. Especially for home builders who have workers all over it is impossible for you to meet with everyone — this is where video and Ving steps in.
Wordstream tells us that one third of all online activity is spent watching video. The net message, if you're not using video you aren't connecting with a big percentage of your audience. Start creating video so your employees and customers are watching your videos.
"The real idea is a personal communication to the viewer. We send Vings out to our team — our employees, trades, suppliers. We built a model home in a month under schedule and there were a few trades that when I saw them they thanked me. 'That meant a lot.' They really worked hard to get that model home done early and the video thank you was appreciated," said George. This simple video really made the difference with his trade partners.
Besides customer and employee communication, growth also equals a greater need for safety training to insure fewer injuries. George belongs to a workers compensation group rating program so they have lower premiums. A condition to be in the group is that they have to deliver monthly safety training. Pulling something offline and everyone into a room was costing them money more than $300 just to pay the employees.
Now the training is pre built and delivered at the press of a button.
"I honestly believe that they are much better trainings. They are much more professional and more detailed than we were able to do on our own. We have even offered the training to our subtrades. It is a value for them and for us."

"Hopefully we will never have an injury but if we do we will quickly be able to identify if they have had the proper training. Ving is better than I could have imagined. It is a great tool to have in your toolbox."
About Ving:
Ving is a training and compliance monitoring platform. The Ving platform makes it extremely easy and efficient for any company to track, monitor and record employee compliance and engagement with company safety, health, policy and procedure training. Ultimately enabling the company to quickly identify employees who are not compliant and step in with proactive actions avoiding financial loss and or injury.
Vings can be can be posted into key systems employees interact with (i.e. field service, work order management, factory floor systems, etc.). The idea is to get the training and or other critical information into the hands of the employee at the point and time they need it, when they are about to perform the task. In contrast to a more traditional method of take training today and 3 or more months later you actually use what you learned.
Our Safety Ving library is up to 1,000 titles and growing and houses content developed by SME's form OSHA, DOT, FDA as well as other industry and even extends into professional skills development.
Media Contact:
Tony DeAscentis
tony@vingapp.com
330-599-4500